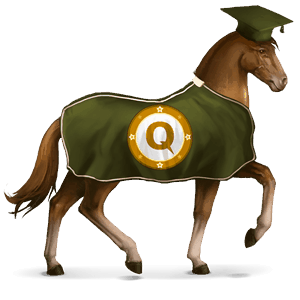 | | | |
| --- | --- | --- |
| Stamina | | 2250.00 |
| Speed | | 2320.00 |
| Dressage | | 2290.00 |
| Gallop | | 2200.00 |
| Trot | | 2250.00 |
| Jumping | | 2290.00 |
Breed: Divine
Age: 58 years 6 months
Species: Riding Horse
Height: 15.3 hands
Gender: male
Weight: 500 kg
Coat: Divine
Born on: 287 B.C.
Producer: Aadonaiise
Victories
Galloping race
0
0
0
0
Trotting race
0
0
0
0
Cross-country
0
0
0
0
Show jumping
0
0
0
0
Dressage
0
0
0
0
Genetic potential
Total: 13600.00

Stamina

2250.00

Gallop

2200.00

Speed

2320.00

Trot

2250.00

Dressage

2290.00

Jumping

2290.00
Excellency
Stamina
Speed
Dressage
Gallop
Trot
Jumping
This horse has 1306 excellence stars.
Equestrian centre bonuses

stamina: +19, speed: +19, dressage: +19, gallop: +19, trot: +19, jumping: +19

Comb

stamina: +4, speed: +4

Hoof pick

dressage: +8

Tub of grease

stamina: +8, speed: +8
Archimedes is the horse of knowledge.

He has an intelligence gauge that changes according to the players' answers to his questions.

Every day, Archimedes gives 1 ageing point to all the players who answer his questions correctly.

This horse can be sold.

You can increase his skills by using your Passes.
Training
| | | |
| --- | --- | --- |
| Stamina | | |
| Speed | | |
| Dressage | | |
| Gallop | | |
| Trot | | |
| Jumping | | |